☀️🌤🌧🌈🌺🌻🌸🌼🌷🌹🐝
– Wrap-up -February 2017 – TBR- March 2017 –

---
Hello my dear leaves,
Hope you are all well and having a great day. February has been a good "bad" reading month. Has been a good month because I've enjoyed a lot reading, I have found time to read easily once I was in the mood and bad because I haven't completed my TBR list. Mainly, because I just started properly reading by half month. I wished my reading mood visited me earlier but so far it still with me.
---
WRAP-UP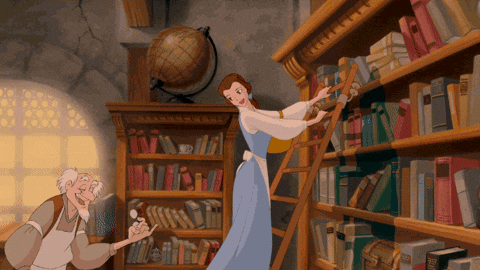 This month I've read a total of 3 books and I'm halfway to my fourth one. I started the month with a highly anticipated release: Caraval and I carried on between two magic universes, Glass Sword (reread) and ACOTAR.
Caraval by Stephanie Garber. ⭐️⭐️⭐️⭐️⭐️
A Court of Thorns and Roses by Sarah J Maas. ⭐️⭐️⭐️+💫✨
Glass Sword by Victoria Aveyard. ⭐️⭐️⭐️⭐️
INCOMPLETE READING: A Court of Mist and Fury by Sarah J Maas (52% on 28/2/17).
REVIEWS:

I will be working quite a lot this week but I hope to finish ACOMAF this weekend 😄.
---
TO BE READ:
As my reading mood has decided to stay with me, I feel quite ambitious with this list of books I want to read this month. I have chosen a total of 5 books and as mentioned before, I want to finish ACOMAF. I may add a few more but so far these are the chosen ones:
The Empress of a Thousand Skies by Rhoda Belleza.
My Lady Jane by Cynthia Hand, Brodi Ashton and Jodi Meadows.
King´s Cage by Victoria Aveyard
Labyrinth Lost by Zoraida Córdova
Ms Marvel Vol. V by Willow Wilson.
---
Happy reading!
---
Lots of love,
Angela😘😘